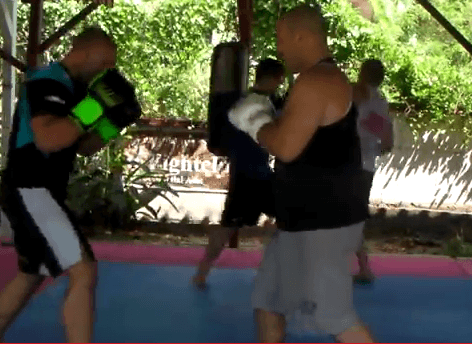 Hi Guys
This is a clip of Josh and me sparring. My student Josh is 4-0 Pro MMA. We are just working our timing and distance plus control in the clinch.
This is normal flow sparring not a fight. So we are having fun and trying to beat each others timing.
All the Thailand clips are not great sound as they where filmed in outside are are just extra bonus clips for you.