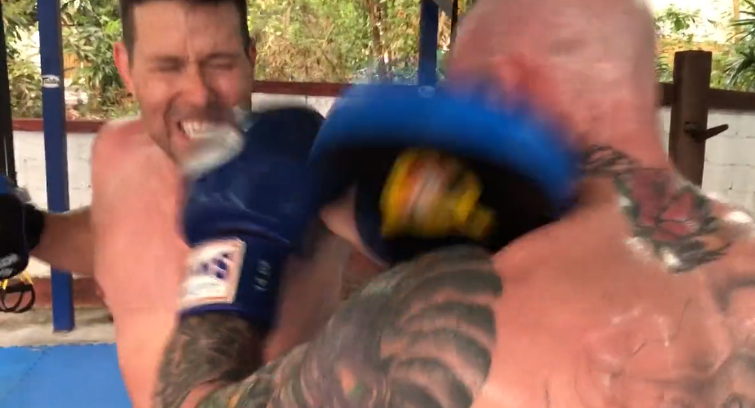 Hi Guys
This is such a cool clip from our training in Thailand.  Peter was fighting in a few days and this was his last workout before the fight. We where very lucky to have my brother from another mother Sensei Eddy Millis at our camp. Eddy came with a few of his fighters and helped me with Peter's fight. Some may not know but Eddy was my first BJJ and MMA coach and I travelled many times to The Shark Tank back in the day to train under him. On one trip Peter came out and fought on Eddy's MMA show and won his fight. So this fight in Thailand had a lot of background layers to our last 10 years together.  A Blues Brothers style – getting the band back together!
Peter won the fight! So just like old times indeed!
I love this clip as it catches the energy Eddy brings to training. Intense, direct and a touch of fun Eddy magic.
Enjoy!
Alan