This Course is Advance Chi Sao Master Class lessons. Showing the deeper hidden layers to Chi Sao. This course goes far beyond just applications by connecting the Wing Chun Structure of the forms into ones Chi Sao's understanding.
This course breaks down the Wing Chun Wooden Dummy within Chi Sao. This is full of advance applications of Wing Chun.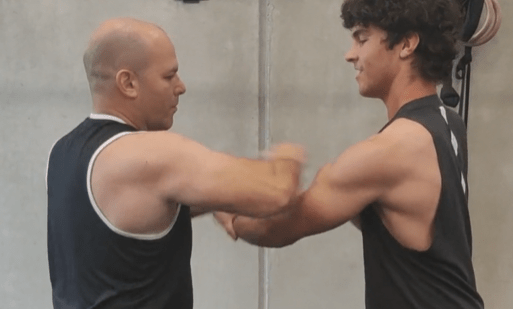 Enter full description of the course.
Head Control and Secret to Wooden Dummy Training

Unlimited

Wooden Dummy Tan Sao Application in Chi Sao

Unlimited

The reason for Double Bridge Control

Unlimited

Wooden Dummy Double Heun Control

Unlimited

Wooden Dummy Double Palm Striking in Chi Sao

Unlimited

Wooden Dummy Kwan Sao Application in Chi Sao

Unlimited

Wooden Dummy Double Gan Sao Application in Chi Sao

Unlimited

Wooden Dummy Pak Sao Application in Chi Sao

Unlimited

Wooden Dummy Low Bong Sao Application

Unlimited

Wooden Dummy Body Strike Application in Chi Sao

Unlimited

Wooden Dummy Principle for Kicking in Chi Sao

Unlimited

Wooden Dummy Sweep and Kick Principles in Chi Sao

Unlimited

Chi Sao Looking for Sweeps

Unlimited